Twitter trends have been all over the place this summer, with positive trends such as One Direction celebrating their eight year anniversary of being a band, to more negative events, like when Jenelle Evans trended for having a massive road range scandal with her son in the car when she brandished a gun on a man who allegedly "cut her off." This action was broadcasted right on her reality show Teen Mom 2. Some Twitter trends were even more shocking, like Nicki Minaj starting a fight with Stomi Jenner. Keep reading to get recap of the Twitter trends we found to be the most intriguing throughout the summer.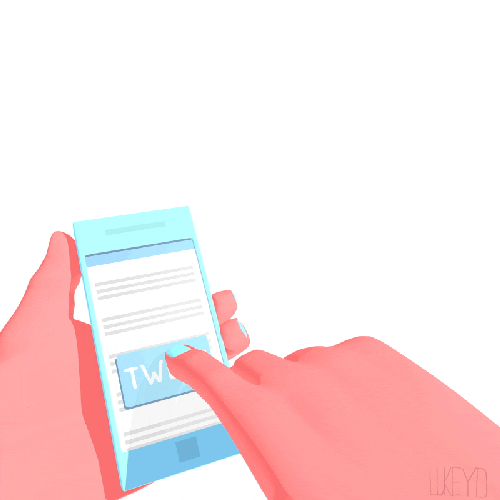 IHOb
The initial idea that IHOP would be changing its name was shocking enough, but its replacement name was deemed by many to be even more outrageous. When the 'International House of Pancakes' became the 'International House of Burgers,' many people were shocked, thinking that it would have simply switched to a more inclusive version of itself — the 'International House of Breakfast.' After the news was released that the 'B' actually stood for 'burgers,' customers were extremely disappointed.
However, which came as an even greater shock, the company switched back to 'IHOP' after about a month, admitting that this was all just a publicity campaign, and that 'IHOb' was a temporary plan all along.
Tanacon
VidCon likes to say, in all capitals, "ONE YEAR'S VIDCON ATTENDEE IS THE NEXT YEAR'S SUPERSTAR." VidCon is an annual three day long video convention in June which takes place in California, with additional conventions being held in England and Australia. However, it seems as though the long-standing event isn't the only mega-convention around.
After many YouTubers and social media stars sparked backlash about VidCon on their platforms, including big names like Gabi Demartino and Tana Mongeau, making claims about public safety and organization, Mongeau took matters into her own hands and created her own convention for fans. "TanaCon" was a way for her to connect with her over three million YouTube fans. The convention was supposed to be more accessible to fans, as the tickets were less expensive.
Fans were ready to see big YouTube names such as Shane Dawson and Miranda Sings at the convention. They were also excited to see other famous names such as actress Bella Thorne. However, the convention ended up not going as well as Tana had hoped. The convention, which was not expected to attract such a massive flood of guests, was quite disorganized. Unfortunately the convention had to be shut down, as Tana and her team did not plan for the overwhelming number of fans that showed up.
#Lifesize2
On July 9th, Tyra Banks (@tyrabanks) tweeted that Life Size 2 is now filming. She posted a picture of herself and her co-star, Francia Raisa, to share her excitement and spread the news: "Now filming: LIFE SIZE 2. It's time y'all! You've waited long enough. Could not find one single woman more perfect to co-star with Eve than the magnificently fierce @franciaraisa. See you on @FreeformTV this holiday season! #LifeSize2#ShineBrightShineFar." The movie will be coming this year and fans cannot wait.  
According to Just Jared, "Francia is playing Grace Manning, the confident and funny CEO of Marathon Toys, a huge toy company started by her mother that is most famous for manufacturing the iconic Eve doll (Banks). Grace is also a hot mess in the middle of her quarter-life crisis and realizing that she is in over her head as CEO. To make matters worse, her wild-child ways are causing the company's stock to plummet."
Demi Lovato's Overdose
Popular celebrity tabloid TMZ was the first to release the news that Demi Lovato had been transported to the hospital to recieve a dose of Narcan. Narcan is known as a life-saving treatment for anyone who has overdosed on a narcotic drug. TMZ later reported, after a source told Fox News that heroin was not the drug used, that the drug Lovato had taken is unknown.
CNN reported that during the emergency call, it was requested that no sirens be used during the dispatch. However, from the call CNN references, it can be heard that the dispatcher says, "No, no, this is a medical emergency. I don't have control over that. This is definitely a medical emergency and we need to get there as fast as possible."
People reported that Demi is stable now, stating: "'She is doing okay, but is still being monitored,' a source tells PEOPLE, adding that it's now 'safe' for Lovato to leave the hospital if she is so inclined. 'An overdose is something very serious and can cause organ failure. It's important for her to make sure her body is recovering.'"
The singer has had drug related issues in the past, and has been very open with her fans about her recovery process, treatment, mental health, eating disorder, and sober life. Fans respect and appreciate her openness as she shines a light on these overlooked issues that many people in the world face daily.
Lovato recently released a song called Sober in which she describes relapsing. She shares her "failure" with powerful lyrics:
Momma, I'm so sorry, I'm not sober anymore
And daddy, please forgive me for the drinks spilled on the floor
To the ones who never left me
We've been down this road before
I'm so sorry, I'm not sober anymore
I'm sorry to my future love
For the man that left my bed
For making love the way I saved for you inside my head
And I'm sorry for the fans I lost
Who watched me fall again
I wanna be a role model
But I'm only human
It also was reported by pagesix.com that Demi forgot the Lyrics to the song just two days prior to her overdose. This was during her performance in California at the California Mid-State Fair in Paso Robles. Lovato walked away from the mic and took a long pause before exclaiming that she forgot the lyrics, which led to cheers and applause from her fans in the audience.
Both fans and celebrities have all rushed to show support for the beloved Demi Lovato, including Ariana Grande, Nick Jonas and Dua Lipa. Our thoughts are with Demi during this time as she recovers.
Samantha is a soon to be recent graduate from Fordham University. She is a communications major and creative writing minor. When she isn't in school or working, she can be found watching Netflix, YouTube, or coming up with ideas for new TV shows.
Please reload