If you're taking a trip out of your home state or country and up to New York,  you'll probably want to see a Broadway or Off-Broadway show at least once while you're in the area. But since those tickets are no cheap grab, you'll want to save money on them however you can, while still getting great seats for shows like Hamilton and Dear Evan Hansen. And here's how you can, with these five surefire tips from Timeout.com.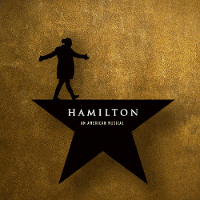 The very first go-to destination for discount Broadway tickets is the Theatre Development Fund (TDF) TKTS Booth, on 47th Street and Broadway, the day of a show. Tickets there are sold for practically nothing, coming up to 50% off for the biggest shows New York has to offer. But if a big musical production is not on your itinerary, then you can head to the booth's "Play Express" window and minimize your wait time. And if you can't make it to the Times Square ticket booth, don't worry. TDF owns and operates two other booths not in Times Square.
The newest one opened up in 2016 on Broadway 62nd Street at Lincoln Center's David Rubenstein Atrium. And the other can be found at South Street Seaport on the corner of Front and John Streets. Both booths sell seats for matinee shows for the same great prices, just a day earlier.
If you want to see what's being sold, just download the TKTS app or visit the website here.
If you see something that catches your eye, you can purchase up to six tickets for a $5-$6 fee per ticket--much cheaper than other ticketing websites.
Another way is to simply shop online or from your phone. While TKTS is a great website, it isn't your only resource. Other helpful websites that you can look into are TodayTix, New York Show Tickets, Broadway Box, Theatermania, and GoldStar. The New York Show Tickets website offers a $4-a-month membership, while the TodayTix app lets you find discounts on tickets a month in advance, right from your phone. Not to mention they show their deals by comparing them to regular ticket prices. Whichever site you use, whether one or all of them, is bound to give you bargains without the hassle of waiting in lines or worrying about sold-out shows.  
Like rush hour traffic, rush tickets are something you'll want to beat before anyone else since they sell for a measly $20 apiece for Broadway and Off-Broadway shows. If you head to the theater box as soon as it opens, you're sure to get reasonably priced tickets and same-day performance showtimes. The box office opens 10 am most days and 11 am or even noon on Sundays. And for the sake of even more convenience, the TodayTix app even offers mobile rushes.
Whether you're a long-time thespian or someone who appreciates a good matinee, scoring cheap tickets is as easy as getting a membership. If you start an annual membership with the non-profit organization TDF, you'll have access to ticket deals days or weeks before a show, for just $30. And if you join their OffOff@9Program, TDF allows you to see Off-Off-Broadway shows for $9. Make a date night out of it, why don't you?  
A trip to New York is fun, but it wouldn't be complete without seeing a Broadway show or two. But if money for tickets is a bit tight, these steps are bound to smooth out any dents that may come to your wallet, so you'll have more money to take in the sights and sounds that New York has to offer. Musical or otherwise.
Briyahna Rice is a 20 year old college student studying Mass Communication at Five Towns College. Her favorite movie is Black Panther and in five years, you can find her publishing her first book. This will be a horror novel about human monsters. She steps up for a world where people can live their own dreams, not someone else's.
Please reload