A little more than a year after the wedding bells chimed for Prince Harry and Meghan Markle, the Duke and Duchess of Sussex have once again made the media spotlight. On May 6th at 5:26 AM, their first son, Archie Harrison Mountbatten-Windsor, who is seventh in line for the English throne, was born. Amidst the pre-wedding drama and complications, including a letter sent to Prince Harry from Meghan's half brother Thomas Markle Jr. warning the Prince not marry Meghan because she was "a jaded, shallow, and conceited woman that will make a joke of you and the royal family heritage", and allegations of her father Thomas Markle Sr. staging photos of himself preparing for the wedding, Meghan is still standing tall and proud as the Duchess of Sussex. But she has more significance than many people realize.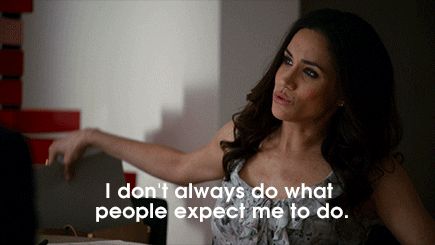 While Kate Middleton is praised as a commoner who was fortunate enough to marry the Duke of Cambridge, Meghan's standing as the first mixed-race duchess is a true show of progress for the African American community in the global powerhouse that is the United Kingdom.
She also has a voice that she's not afraid to use in regards to issues that are of importance to her. This is most noticeable in her letter to Hillary Clinton regarding the sexism in a soap commercial and a speech she gave on International Women's Day in 2015 - one that received a standing ovation from the audience. Imagine what she can do with that voice now that she's a duchess. Not to mention the fact that she has power and experience as a humanitarian, tackling issues such as women's health and clean drinking water.
Now that she's in a new position of power, there is no doubt that Meghan Markle's presence and significance will hold great things for the future, especially as she starts her motherhood journey. And not just in the UK, but anywhere else she travels along with Prince Harry to help make the world a better place for their son.
Briyahna Rice is a 20 year old college student studying Mass Communication at Five Towns College. Her favorite movie is Black Panther and in five years, you can find her publishing her first book. This will be a horror novel about human monsters. She steps up for a world where people can live their own dreams, not someone else's.
Please reload