Netflix consistently puts out original series, and we consistently love them. The newest Netflix series always becomes a hit and a hot topic on various platforms of social media, and if a beloved Netflix series is cancelled, you're sure to hear all about it for months. If you have been waiting for the next hottest Netflix series to binge watch this summer, here are a few of the best upcoming shows that Netflix has lined up.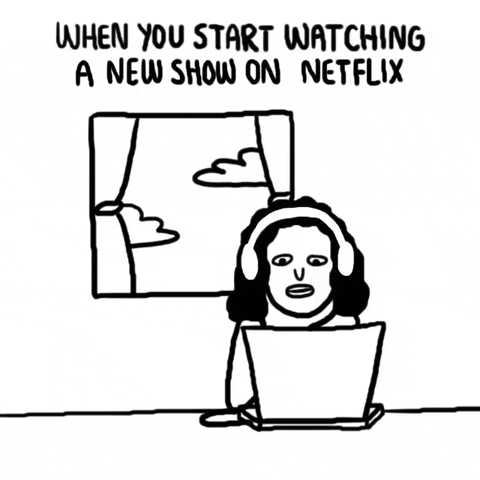 Tales of the City (June 7th)
This saga entered the world four decades ago and was made into a series in 1993, but Netflix has brought in back for a modern spin, just in time for Pride month. While this show was revolutionary during its debut for LGBT representation in a time when it was not seen to be present in the media, the residents of Barbary Lane can still speak to and represent contemporary issues.
Mr. Iglesias (June 21st)
Stand-up comedian Gabriel Iglesias stars in this sitcom about a history teacher mentoring a class of gifted but misguided students. A well-known comedian interacting with kids in this comedy series is sure to bring lots of adventure and giggles.
Dark Season 2 (June 21st)
If you've seen Dark season one, you know that June 21st is an important date to the series. If you haven't seen Dark season one, you have some catching up to do. This drama-filled time-bending German sci-fi series is well-worth the need for subtitles. If you love series like Black Mirror that blow your mind and make you question reality as you know it, give Dark a chance before it returns for its second season.
Stranger Things Season 3 (July 4th)
The beloved kids from Hawkins return for a third season in this sci-fi hit that took the world by storm in its first season. It's sure to be another whirlwind of danger and suspense as the gang of misfit kids joins together to save the world from impending disaster. Full of nostalgia but also a remarkably original series, Stranger Things 3 should definitely be on your watch-list for this summer.
Whether you're looking for a comedy series to lighten your days or a drama to spend hours invested in, Netflix has many options coming to you this summer. Happy binge-watching!
Stephanie is an undergraduate student at Washington College. She is an English major with minors in Journalism, Editing, and Publishing, and Justice, Law, and Society. When not writing, you can find her either at a concert, reading a book, or petting a cat.
Please reload